HADL30 NGS Test

PacificDx and ResearchDx scientists have partnered with Children's Hospital of Orange County (CHOC) to develop a test for identification of the genetics underlying rare blood disorders.
PacificDx laboratory uses Next Generation Sequencing (NGS) to target a panel of 30 genes of interest in an assay called HADL30. The test is named for the Hematology Advanced Diagnostic Laboratory (HADL) at the Center for Inherited Blood Disorders founded by Dr. Diane Nugent. The Center has multiple locations including CHOC dedicated to identifying the causes of inherited blood disorders.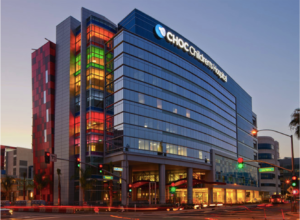 Genes covered by the NGS panel include ADAMTS13, MTHFR, SERPINE1, and TBXA2R.
For more information about ordering this test visit www.cibd-ca.org/about
Contact us today to learn more about our extensive array of clinical, esoteric, and consulting laboratory services for biopharmaceutical and clinical diagnostics laboratories. Or visit our companion diagnostics company, ResearchDx, to learn how our IVD and biopharma development services can simplify delivery of your FDA-approved companion diagnostics on time.