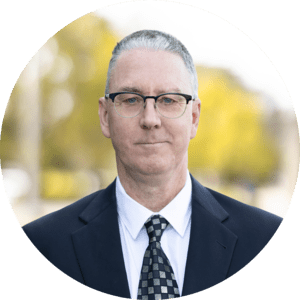 Steve Jones
Chief Operating Officer
Steve Jones is the COO for PacificDx responsible for end-to-end oversight of all functions including laboratory operations, business development and research and development. Prior to this role Steve has worked for several large companies based in the Healthcare or Research fields. Experience includes extensive involvement in the high complexity Reference Lab space with terms at LabCorp and Clarient. Commercial experience includes leadership roles at Roche, Biocare Medical, GE and Invicro.
With over 40 years experience in Pathology and a LEAN Six Sigma Qualification from GE Steve moved to the US in 2002 from England. With a consistent focus on quality and building customer relationships Steve has been central to the growth of several outsourced service businesses.
Steve has a Masters in Biomedical Sciences from Nottingham University in the UK and has been involved in numerous national and international quality assurance schemes. Living in Southern California with his wife and cat, Steve enjoys his spare time, traveling, mountain biking, flying radio control airplanes and ocean kayaking. Currently studying to gain his private glider pilot certification.
Steve believes in being open and honest in all transactions, feeling that whilst trust and respect are hard to gain, they are easy to lose.