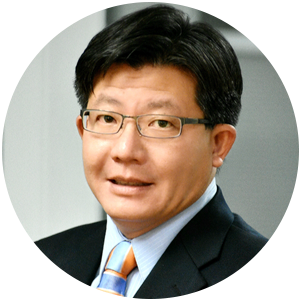 Lony Lim PhD, SI (ASCP)
VP Operations
Dr. Lony Lim oversees the laboratory operations of the facility encompassing Research and Development Activities (GLP), Clinical Testing Services (CLIA/CAP/NYSDOH), and Product Manufacturing (GMP/ISO13485).  His guiding principles are in assurance of best laboratory and quality management practices.
Dr. Lim brings over 20 years of experience in the Clinical Reference Laboratory and In-Vitro Diagnostics (IVD) industries.  He previously served as Vice President of Laboratory Operations at GenomeDx Biosciences, PLUS Diagnostics, and CombiMatrix Diagnostics, and has held Scientific and Technical Directorships at Miraca Life Sciences, US LABS, and AmeriPath Specialty Laboratories.  He has extensive experience with CLIA, CAP, and NYSDOH laboratory accreditations and licensing. 
In the IVD arena, he was one of the pioneers in the genesis of Luminex Corporation's Multi-Analyte Profiling technology (xMAP®) and was instrumental in delivering the initial clinical acceptance of the testing system.  xMAP® technology is now widely used in both protein and molecular profiling applications across numerous clinical laboratories worldwide.
Dr. Lim received both his Bachelor's and Doctorate degrees from the University of Wisconsin–Madison and completed the prestigious William McLendon Clinical Immunology Postdoctoral Fellowship at the University of North Carolina Hospitals in Chapel Hill.